Welcome to Diet Melee
Diet Melee v1.0 is available for everyone!!! There is a new patcher to build the 3 new versions with.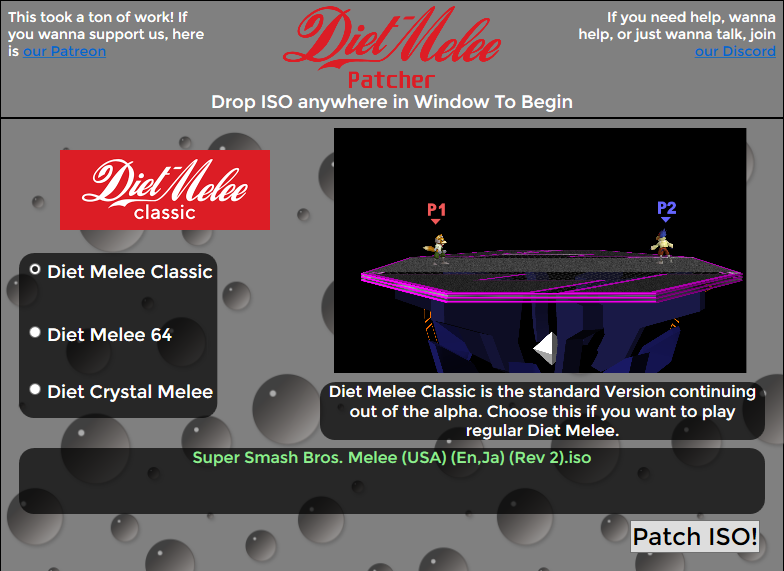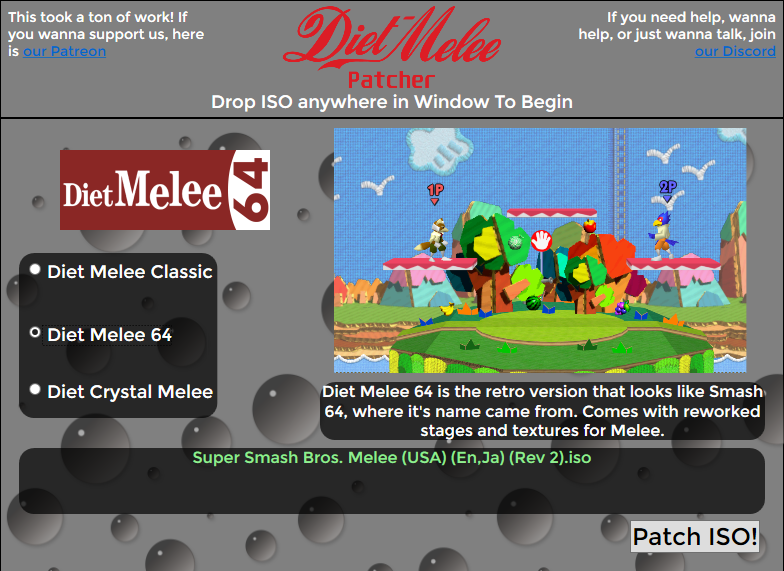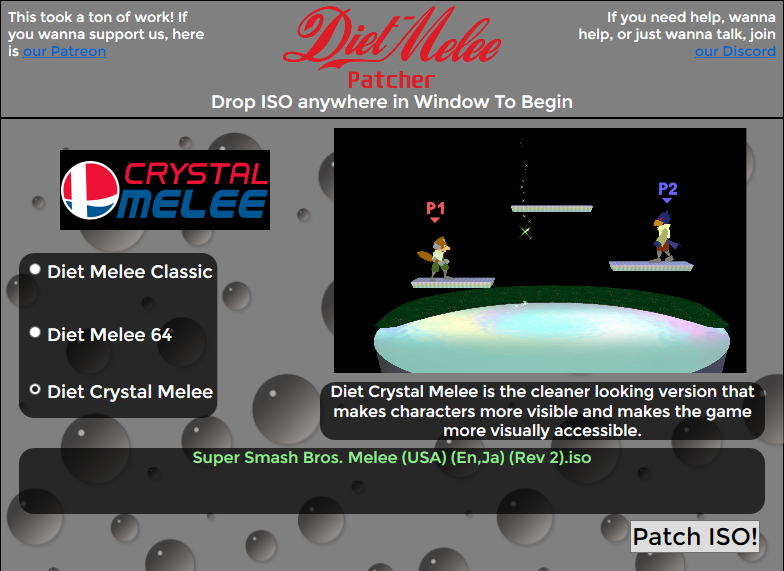 Diet Melee is a rollback, unranked, direct connect compatible build of Melee that's lower poly in both its stages and characters, and thus easier to run on weaker hardware. If you're someone who can't get Melee consistently over 58 FPS for whatever reason, Diet Melee is for you!
If you want to support Diet Melee and play the latest builds, contribute to the Patreon!
If you need troubleshooting help, want to keep up with development, have suggestions, or want to play Diet Melee with others, come join the community Discord (PwpcPtkRwU)
Follow the project on Twitter for updates and information!